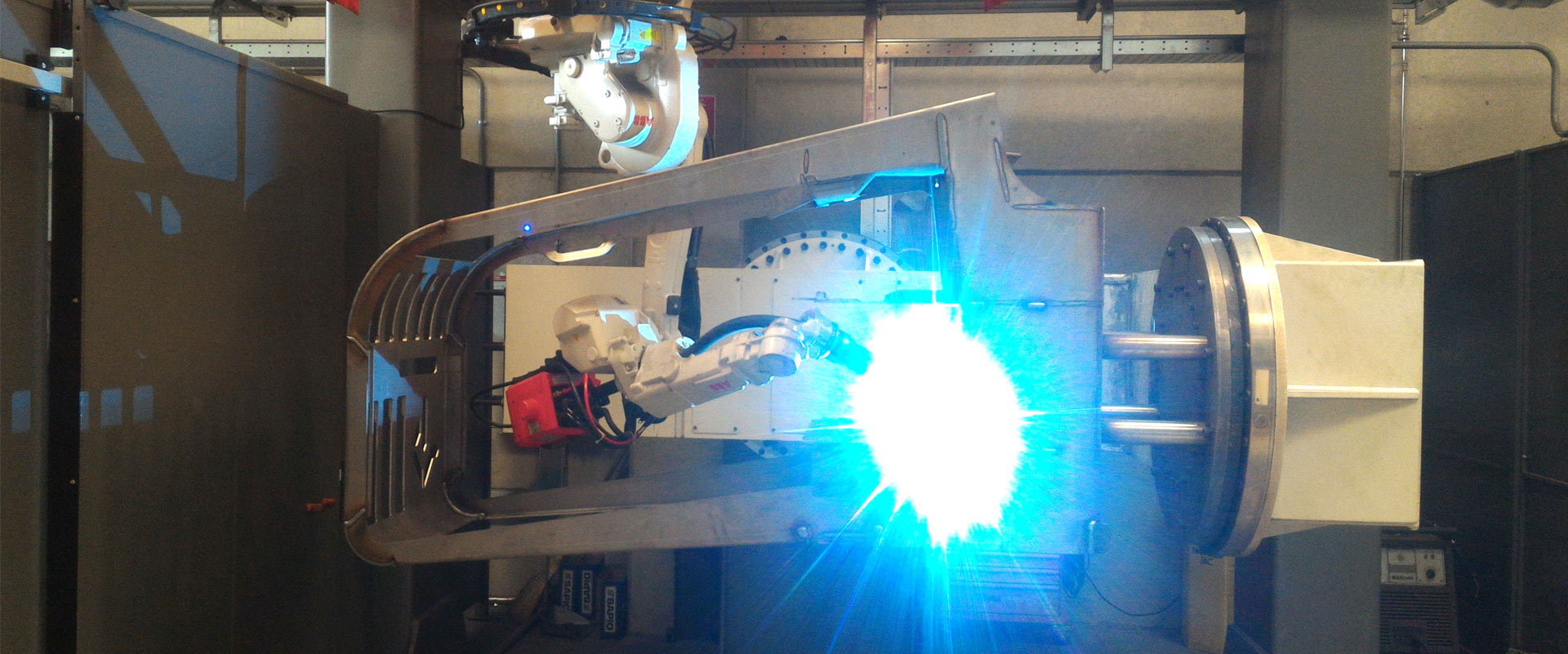 Robotic welding
Our multi-axis welder robot is able to carry out any type of welding.
We have two robotic welding stations with two pallet changers, this allows us to produce more material and be more efficient.
We are independent both in the construction of equipment and in the programming of welding paths. The great advantage of being able to create everything internally lies in the fact of building equipment with a minimum footprint to facilitate the programmed welding path.
All this entails less costs for the customer, shorter and more efficient welding cycle times.